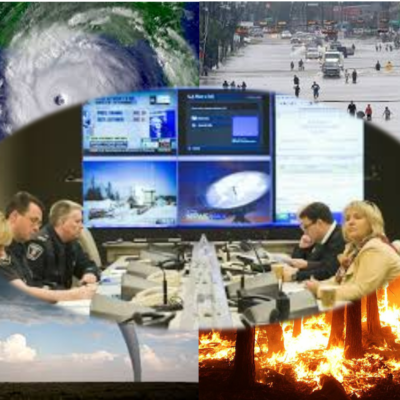 In the middle of the night a shaking sensation wakes you. The shaking continues for a few seconds, long enough for you to realize the items on your dresser are moving. Before you are fully awake, the shaking stops. Your first thought is of your children, sleeping in their rooms just down the hall. You get up and check on them. They have slept through it. You debate going back to bed but your heart is still pounding and you want to know what happened. This is not California.
You flip on the news and learn that things were much worse about 20 miles away in the city where your organization is headquartered.
The organization you have a leadership role in.
Are you ready?
Organizational resiliency is about one thing – being ready as an organization to survive whatever bad thing comes your way. From a bad news story to a nuclear blast. Anything that disrupts operations and breaks your ability to deliver your mission is bad.
With Excel as a partner, you will bring your continuity, crisis and incident management, disaster recovery, occupant emergency, cyber security, and other related programs into regulatory compliance while also making them fully actionable.
We take things a step further, coaching leaders in what it takes to move an organization through the often unthinkable while trying to normalize critical operations.
Our experience includes planning, readiness, training, and execution from the small scale to the full national exercise. We span everything from cyber security to nuclear events and include natural disasters, pandemic readiness, and response.
We understand and are skilled at the integration of cyber security and its related FISMA requirements with Continuity Planning and Emergency Management planning.
Finally, we understand the intersection of continuity of operations and incident management and will help you integrate them into your operational planning.
Because the answer to the question "Are you ready?" should always be "Yes."