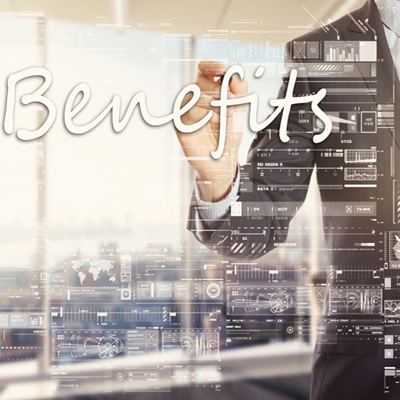 At Excel Technologies we work hard to provide a competitive and flexible benefits package to our employees. We understand that every employee is unique and our benefits are structured in a way that recognizes this.
In addition to salary, each full-time and some part-time employees receive an Individual Benefits Account (IBA) equal to 25% of their salary. This account is used to defer the cost of health, dental, vision, and disability insurance premiums to providers negotiated through Excel. Leave and holidays are also provided for within this account. At the end of the year employees are given the option to roll excess IBA funds into their 401K accounts, withdraw the amounts as cash, leave all or a portion in the IBA for the following year, or some combination of the three. This allows employees to customize how benefit dollars are spent in a way that makes the most sense for them.
We also provide:
• $1 for $1 match on salary placed into a 401(k). 1st 3% automatic, regardless of deferral, up to 6% maximum. 100% vested immediately
• Flexible spending accounts
• Employee Assistance Program (EAP)
• Travel Assistance
• Formal education and job related training & tuition reimbursement.
• Recruiting bonuses
We conduct an annual benefit analysis where we:
• Assess premium and coverage options to validate quality of plan availability to our employees
• Review industry standards to ensure we remain current and employee centric in our benefits options
• Identify and select additional benefits to be made available to employees
Excel Technologies is committed to high ethical standards and equal employment opportunities in all personnel actions, including recruitment, selection and hiring, training, assignments, termination, compensation, fringe benefits and promotion without regard to race, color, religion, sex, sexual orientation, gender identity, national origin, citizenship status, age, marital status, physical or mental disability or status as a disabled or Vietnam-era veteran.
Many technical positions will require government security clearances.
E-mail your resume to: Jobs@Excel-Technologies.com