Debra Yamanaka
Chief Executive Officer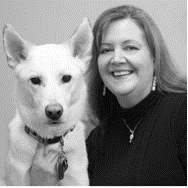 As Excel Technologies' CEO, Deb brings 36 years of management, technology, and resiliency expertise with a specific focus on organizational resilience and crisis management. Although she began her career in the Intelligence Community where she focused on both advanced analytic and collaboration tools as well as continuity of government, she has worked with clients throughout the National Security, Defense, Civilian, and Commercial sectors. Her beginnings as a technologist means she keeps her hands in current and emerging technology trends and is as comfortable discussing organizational transformational goals and modernization as she is monitoring bloom patterns in a pandemic. She loves swapping war stories and has quite a few to share. Deb studied at the University of Virginia and remains a life-long, curiosity-based, learner.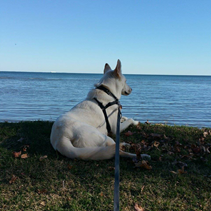 Since 2014, Deb's almost constant companion has been Honor, her white shepherd/husky mix Service Dog. Functioning as a unified team they understand through firsthand experience many of the challenges those within the SD community face when navigating personal and professional landscapes. Her unwavering belief in the potential of humanity's future underpins Excel's actions and focus on helping move our clients "Ever Upward". In her personal life she spends what little spare time she has with family and friends, pursuing her numerous hobbies, camping, gaming, and as close to salt water as possible.
Craig Janus
President
As Excel Technologies' President, Craig's experience includes more than 40 years of transformational business leadership and strategic development. He has operated in the CxO space for more than twenty years with a strong track record of growth and comprehensive P/L management responsibilities across public and private markets. In the Federal Sector, Craig has deep client-engagement experience with Federal Civilian agencies, the National Security and Intelligence markets, and DoD. He enjoys strong relationships with industry partners, academia, the financial and private equity community and has led and participated in a number of successful M&A engagements.
In addition to his business experience, Craig is a passionate technologist with a thirst for learning how things work. He has a thorough understanding of contemporary and emerging technologies and solution offerings such as Network Infrastructure O&M, Cloud Computing, Telecommunications, Managed Services, Enterprise Architecture, GPS-PNT, and Cybersecurity. He stays current with technological, policy, and regulatory trends. Craig holds an MS in Information and Telecommunications from Johns Hopkins University, and a BS in Business Administration from Washington Adventist University.
Craig has a passion for public service and giving back to the community. Since his honorable discharge from the United States Marine Corps, Craig has volunteered his time with the Fairfax County Police and other agencies in the first-responder community. He has been a staunch supporter and volunteer with the Prince Georges County Special Olympics for over 30 years. His true passion is teaching and mentoring. Craig spent more than 15 years as an Adjunct Professor at Johns Hopkins University after receiving his master's degree there.