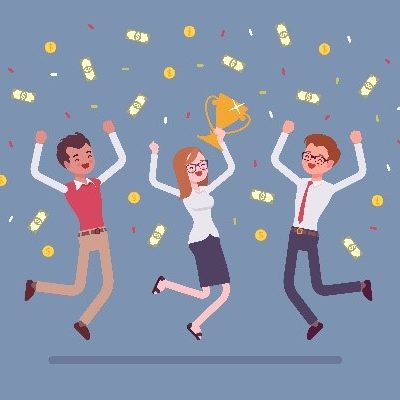 Two years ago, I stepped up to the leadership plate at Excel Technologies. I think I was holding my breath. I know for sure I did some of the things I promised (moved) and not such a great job at others (blogging).
And here I am, reflecting. I am surprised by how very new it all still feels. Yet I know a lot of hard work has gone into this company over the past few years, and I know I have the team of people who work here to thank for this fact.
Which is why I feel so grateful. And blessed. It's a feeling I want everyone in the company to feel and it's a feeling I want to share.
A year ago, we introduced our Excel Rewards program. The concept is simple: every employee has two accounts that work like a points bank. They get the "Giving Account" and their Personal Account. Every year on the anniversary of my taking over the company, every employee gets points put into their Giving Account. Over the course of the year they can spend those points on any employee but themselves. But there's a catch: on April 17th anything left in their Giving Account gets swept away (they get to keep all of their personal points from year to year – those aren't touched, and they accumulate.)
Those points are then used against a catalog containing nearly 5,000 items ranging from Breast Cancer Awareness earrings to a Super Bowl package for 2. Headphones, pet items, kitchen gadgets, exercise equipment, cameras, 3-D printers, etc. The list is long and diverse. New things are added all the time.
Over the year I've enjoyed seeing the reasons people give points to their coworkers and while the 30 minutes one tech spends on the phone walking a colleague through a solution might seem like just a normal thing to do – a 1,000 point "hey thanks!" shows they are appreciated and I've seen the impact first hand. It matters!
As I write this, it's the eve of the Giving Points reset. For the past several days, points have been winging all over the place and safely landing into the accounts of our fantastic employees. It's like a party. An employee gets a notification that they've been thanked and by whom. They then check into our HR system (where points balance information is maintained) where they find out how many and…more importantly…why.
I'm loving it. And I'm loving this team!