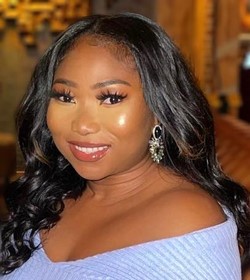 Cyber Security Specialist
I am an analytical, energetic, and detail-oriented Cybersecurity Analyst with broad and intense
experience in FISMA and FedRAMP, System Security Monitoring, Risk Assessments, Audit
Engagements, Testing Information Technology Controls and Developing Security Policies,
Procedures and Guidelines. Experienced in identifying and mitigating vulnerabilities via
POA& M and vulnerability management and ensuring appropriate configuration
management for all software and hardware using industrial standards frameworks.
I have worked for the past 6 years in multiple security roles such as Cybersecurity Assurance Analyst (Junior), Lead Security Control Assessor, Security Analyst, and ISSO Support.
I currently hold the following cybersecurity certifications: CompTIA Security+, and CAP. Also working on acquiring other cybersecurity certifications such as CISSP, CISM, PMP, and CISA.
I enjoy traveling, listening to music, and watching movies during my spare time.
---