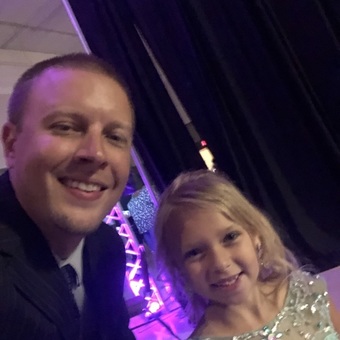 Cyber Security Specialist
I graduated from DeVry University in 2004, with a bachelor's degree in Network and Communications Management.  After I graduated, I worked as a Project Manager and an IT Support Specialist for an interactive advertising company managing online projects in development for Colgate Palmolive.  In early 2008, I took a contract job working in support of the USDA, Farm Service Agency specializing in IT compliance tasks.  I was offered a Federal job as an ISSO 2 years later and since have served multiple roles within the government. Most recently with FSA and leading into the FPAC Business Center transition I served as the Compliance Section Chief, responsible for the overall A&A project management, assessments, audits, contingency planning, digital forensics, POA&M management, policy creation, the security training program, and vulnerability remediation.
When I'm not working, I like spending time with my family.  My daughter loves riding horses and participating in pageants. My son is a sports nut, especially baseball!  My wife and I are league bowlers and we are HUGE Chiefs fans.  You'll find us at Arrowhead every home game cheering on the boys in red!
---