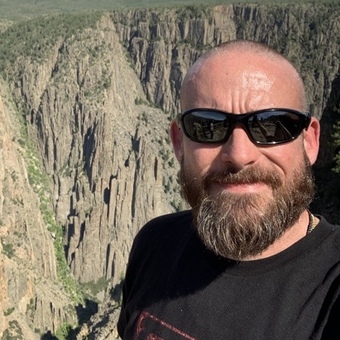 Lead Cyber Security Specialist
I grew up in the Midwest, and have been in the Information Technology field for almost 20 years. I have worked in multiple DoD locations throughout my career, and have experience in several IT roles including project/program management, IT team/personnel management, cyber security, IT policy, contingency planning, customer support, etc.
My family and I moved to Colorado several years ago to pursue our lifelong love for the outdoors, and now live in a mountain town minutes away from Pike National Forest and Pikes Peak. As a family we enjoy live music and almost anything outdoors: camping, hiking, fishing, off-roading, 4-wheeling, etc. We also enjoy spending our free time traveling and exploring new locations.
---