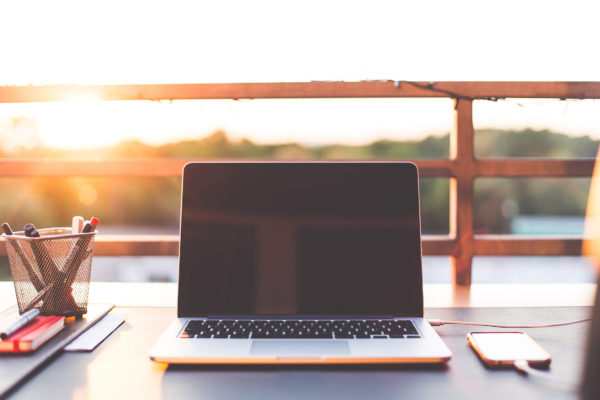 As we roll out this section of Excel's newly revamped web presence, I wanted to talk with you about a trending work circumstance in the Federal support contractor community.
When I first got in this business in 1991 as a proposal coordinator, big, impressive office buildings were commonplace. You know your company had 'made it' when you had your logo on the side of the building and large cafeteria on the first floor. Banks of elevators and dark lobbies ruled the day.
Over time, we started to see the 'open floorspace' concept take hold. Federal contractors, as they often do, taking their cue from Silicon Valley and the burgeoning dot-com boom, began to eliminate or greatly reduce the number of perimeter offices; walls and glass that were once an indicator of your corporate status slowly replaced by work pods, team meeting rooms, hoteling, and in some cases, the mandatory ping-pong or foosball tables.
These days we see a different trend. I'm speaking, of course, of the current remote work initiatives. Large organizations, from our Federal clients to the contractor support community, are realizing that thanks to technology, work is something you do not somewhere you go.
The latest statistics, these gathered from LinkedIn, tell the tale:
• Almost half of all professionals work from home at least one day per week
• 82% of working professionals would like to work from home one day a week or more, with 57% wanting to work from home 3 or more days
• 70% of hiring managers offer some sort of WFH — 34% offer full-time work from home opportunities, 30% offer discretionary and 27% offer part-time
• 67% of hiring managers say candidates ask about opportunities to work from home
We all know the value of enabling remote work, especially in a tight Information Technology labor market, from being able to source from anywhere in the US to allowing employees to avoid onerous commutes (and saving money and reducing carbon emissions while doing so). Of course, we'll stipulate that it's not possible in some instances for people to work remotely, particularly when dealing with classified information which requires on-site secure handling and storage. In other instances, however, technology enables the nomadic knowledge worker to work wherever (and in some cases, whenever) he or she would like.
It is important to set expectations and hold the remote worker accountable to those standards – that's the best way to manage the WFH resource. As managers, we must provide the right tools, guidance, and support to make sure that the employee is delivering value to our clients and to the company.
Remote work is the future. Or to put it another way – if you suffered from a serious disease would you want the best doctor in town or the best one in the country?

Jim Dieterle
Director of Strategic Growth
******************
Excel Technologies, LLC is a Woman-Owned Small Business comprised of highly-skilled professionals committed to delivering leading-edge information and mission solutions to our valued Federal clients.